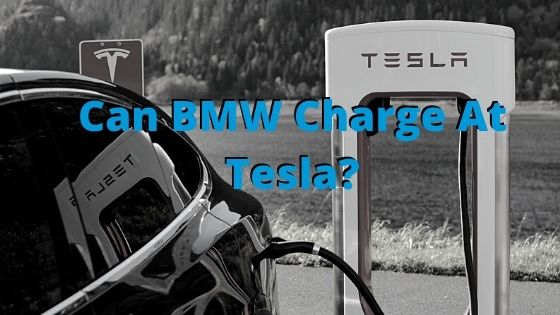 There are many factors drivers consider before choosing their vehicles. For BMW cars, it is its long history of innovation. This German luxury vehicles and motorcycle manufacturer continues to push the envelope through constant innovation. BMW's goal is simple – to create the best vehicle possible. This is evident through its many products. Most BMW models feature innovative highlights such as rear-wheel drive and excellent handling to make your driving experience easy and enjoyable. It is not surprising that the car manufacturing brand is popular with the business class looking to drive with style and prestige. 
BMW Electric Cars 
Since the first electric car was developed in 1891, EV's popularity has constantly grown due to technical, economic, and environmental reasons. While EV may be cheaper, its accessibility makes it an attractive buy. However, BMW drivers and enthusiasts are not left out as they experience a completely new sensation of driving pleasure. The all-electric BMW i3, iX, i4, iX3 Premier Edition and other electric car models deliver a silently gliding feel through urban and rural traffic with unique acceleration and instant engine response, as well as other eco-friendly driving experiences. 
Can BMW charge at Tesla? 
As one of the world's valuable car manufacturers, Tesla opened its charging networking to other electric cars with a pilot program in the Netherlands. The company announced that non-Tesla vehicle users could use the Tesla app to access superchargers across ten locations in the Netherlands. This means you can charge your non-Tesla EV at a Tesla charging station. However, there are a few things you should note. 

Although there are charging stations for non-Tesla drivers, Tesla's high-speed superchargers can only be used by Tesla vehicles. Therefore, there are no adapters available to allow a BMW electric vehicle to use a Supercharger. The truth is, Tesla has been considering opening its Supercharger network to other electric vehicles. Still, these are only rumors with no official communication from the company to confirm anything yet. 

The charging standards in Europe differ from those in the United States, and Tesla's vehicles require different connectors. Because not all Tesla vehicles sold in Europe use Tesla's unique connector, the charging experience differs significantly from what others have, for example, in North America.

In Europe, Tesla employs the CCS standard, which allows a wide range of automobiles to charge at stations without an adapter with a similar connector. According to Tesla, non-Tesla drivers charging at Tesla stations may cause the company to incur additional costs to support a wide range of vehicles and site improvements to accommodate these vehicles. This, it says, furthers Tesla's goal of hastening the world's transition to sustainable energy. 
Meanwhile, Tesla has more than 25,000 Superchargers worldwide, while other automakers have established alliances or invested in network companies as they move to introduce new electric vehicles. However, the Superchargers are available to vehicles equipped with the Combined Charging System (CCS), used by BMW, Daimler, Ford, and the Volkswagen Group, including Audi and Porsche.
Other Potential Uses 
While utilizing Tesla Superchargers would be extremely convenient for EV owners of other brands, charging on lower-powered Tesla charging equipment would also be quite beneficial.
For instance, the Tesla J1772 adapter offers access to the many Tesla destination charge locations installed at hotels, supermarkets, B&Bs, parks, and several other destinations. Yet some charging stations come with both the J1772 charging adapters and Tesla Wall connectors which means you may not require the adapters at such locations. Likewise, it is worth noting that most Tesla destination chargers are located on private property, so it would be best to seek permission before plugging in to charge your BMW EV. 
Why BMW Electric Cars can be a perfect lifestyle fit
While you may be curious about owning a BMW EV, you will be surprised that it doesn't impact your lifestyle drastically. The range between charging stations can be a concern when you run out of power. There's also the aspect that charging your car may take longer than using gas in traditional vehicles. 
However, here are some reasons why BMW electric cars can be a perfect fit for your lifestyle:
Convenient for long journeys due to constantly growing charging infrastructure.
Eco-friendlier driving pleasure. 
Ideal product for daily use due to large ranges. 
Closing thoughts 
You can indeed charge your BMW electric vehicle on a Tesla charging station. However, it may have certain limitations and require you to buy additional parts such as an adapter. Fortunately, a few Tesla adapter choices on the market allow BMW electric vehicles and other non-Tesla to use any of Tesla's many charging stations across the US.