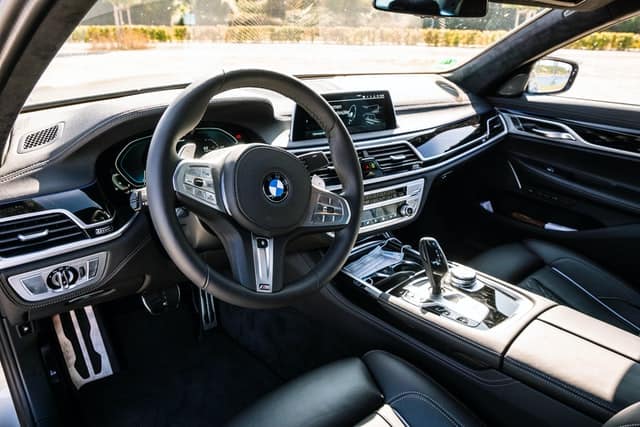 BMW vehicles are marvellous examples of incredible engineering and design, known and appreciated the world over for their technical precision and feature depth.
Some owners of BMW vehicles may operate a car for its entire life cycle without knowing all of the minor features stipulated in the manual. As such, it's important to make sure you read into the ownership guide for your vehicle and speak to other owners so that you become capable with its ideal operational needs.
This is certainly the case if you have upgraded to a BMW, as the operational logic is slightly different when luxurious and driver-focused features come as a matter of operational necessity. You are sure to be blown away by the refinement of the design features present.
One common question we see is "what is the Auto H function on BMW vehicles?" 
In this post, we'll ask and answer this question, as well as how to best utilize it in the right circumstances. From there, you can drive as a more informed BMW owner.
What is the Auto H function on BMW vehicles?
Auto H stands for "auto hold." This is a Steptronic transmission feature designed to hold your vehicle using the brake when starting on a slope, such as a hill.  It automatically provides this brake until you push on the accelerator. This means that hill starts are so much smoother and safer to take off with.
This can also work as a competent function for stop and go traffic, and it also means you don't have to hold your foot on the brake at stoplights. This system holds consistently and while some drivers report that it takes a little time to get used to, becomes second nature after a while. It's important to note that this feature is not replicated in all other vehicles, meaning that staying vigilant and reverting to your original braking methods when driving others is important.
Due to the unique ability of this feature, by default, it is switched off. You can enable it via the specific button labelled 'Auto H'. Furthermore, for safety purposes, this feature must be switched on whenever you enter the car for a new drive. Note that while this feature does make driving more convenient and arguably safer, it must not be used as a substitute for good road sense and safe driving habits.
Is Auto H the same as the parking brake?
Auto H can serve as a parking brake but does not serve as a full replacement. When you turn off the vehicle, the parking brake will engage when Auto H is automatically selected. 
This feature has been primarily designed to make stop-start traffic more comfortable to be part of, as well as ensure hill starts are totally free of rollback, even with driver error. As such, it functions as both a comfort and safety feature, totally under the control of the driver's intent and preferences.
While not all models provide this feature, it is increasingly being rolled out to the luxurious high-end BMW models and most automatic transmission outputs.
How do I turn on Auto H?
The specific button labelled 'auto H' is where you turn on this feature, once the vehicle is in a drive-ready state. Note that this feature is only available on automatic transmissions.
Once the LED is illuminated, you can see the signal also reflected in the illuminated cluster. Once you apply the brake and the indicator light shows green, the brake is secured and will prevent you from rolling back. When the accelerator is pressed, it will turn off automatically until you come to a stop once more.
When the vehicle has been held by automatic hold and the drive-ready state has been turned off (or if you exit the vehicle), then the indicator lamp for your parking brake will turn a bright red.
Summary
Auto H is a fantastic feature available in a wide array of BMW vehicles, outshining the competition in terms of safety-rich design and driver convenience. If you feel as though this feature is worth opting for an automatic transmission, it can certainly make a difference in terms of your luxurious road experience.
As such, Auto H has become one of the features prized by professional drivers and chauffeurs, thanks to how smooth the riding experience is, as well as the near guarantee that even user error will never cause vehicle rollback.
For this, and more, BMW news, be sure to stay with Moto BMW.