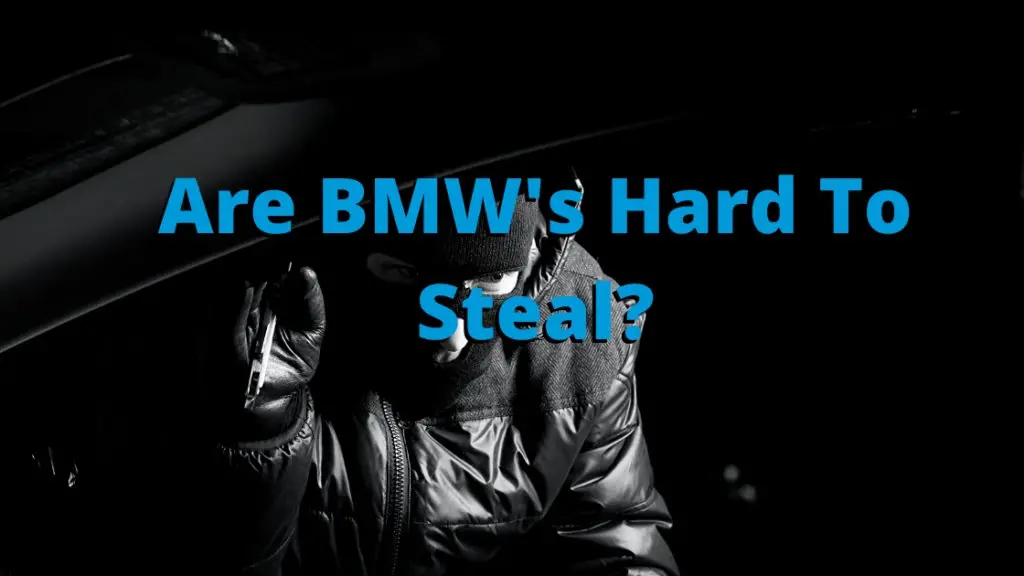 You spend a lot of money on a BMW, so of course you want to know if it's going to be safe on your driveway at night, or in a parking lot. However, you might not be very happy when you find out the answer. 
With the expense of BMWs, you would expect them to be nigh on impossible to steal. However, many people agree that BMWs are actually easy to steal if the hacker has the right tools and knowledge. The average thief off the street may not be able to steal your car, but somebody with a bit of prior experience will likely have a much easier time. A laptop and a tool kit may be all the hacker needs to take control of your prized possession. 
BMW admits it is powerless to stop thieves (using gadgets which are widely available online) from stealing its latest keyless models. The problem, it seems, is those keys that you don't have to insert into the ignition. The keys send a signal from your pocket that you have the key fob, and the car obeys. Thieves can buy a relay box online, and this extends the signal from your key fob, bouncing it to someone near your car, who is then able to get in and drive away. 
BMW have not responded to criticism, claiming there is nothing they can do. BMWs used to have a double lock feature, but the company was under pressure to bring more advanced technology to the table. They have inadvertently made the cars easier to take. 
What Is The Easiest Car To Steal?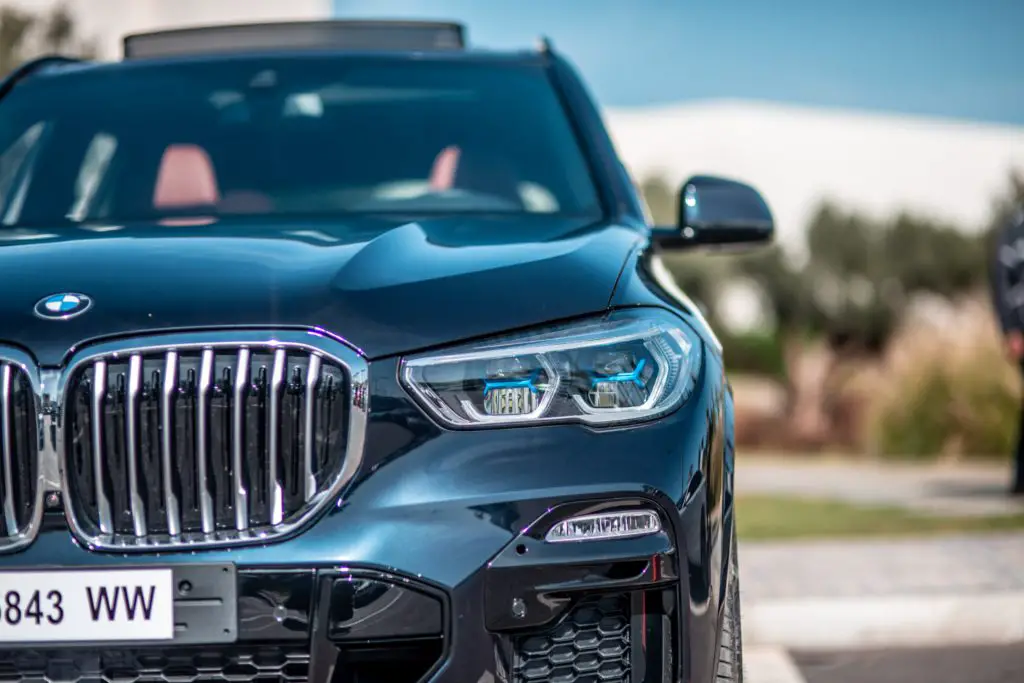 Tracker data reveals that 88% of stolen vehicles fitted with one of its devices, were taken without using the owner's keys. 
Some of The Most Stolen Modern Cars Include: 
1. BMW X5
2. Mercedes-Benz C Class
3. BMW 3-series
4. Mercedes-Benz E-Class
5. BMW 5-series
6. Range Rover Vogue
7. Land Rover Discovery
8. Range Rover Sport
9. Mercedes-Benz S-Class
10. Mercedes-Benz GLE
In 2016, 236.9 vehicles were stolen per 100,000 people. While vehicle thefts have been trending downward for the past 25 years, it's still a problem. Even in 2017, vehicle thefts increased 4.1%.
Think nobody will steal your car because it's old? Think again. Many car thefts still involve older models. Some of the older most stolen car models include: 
Jeep Cherokee/Grand Cherokee (2000) 
Chevrolet Impala (2008)
Toyota Corolla (2015) 
Ram Pickup (2001) 
Nissan Altima (2015) 
Toyota Camry (2016) 
Chevrolet Silverado Pickup (2004)
Ford F-Series Pickup (2006) 
Honda Civic (1998) 
Honda Accord (1997) 
While many of these thefts are simply for the parts, it just goes to show that your car may not be safe, regardless of age or condition. 
Are Ford Cars Easy To Steal?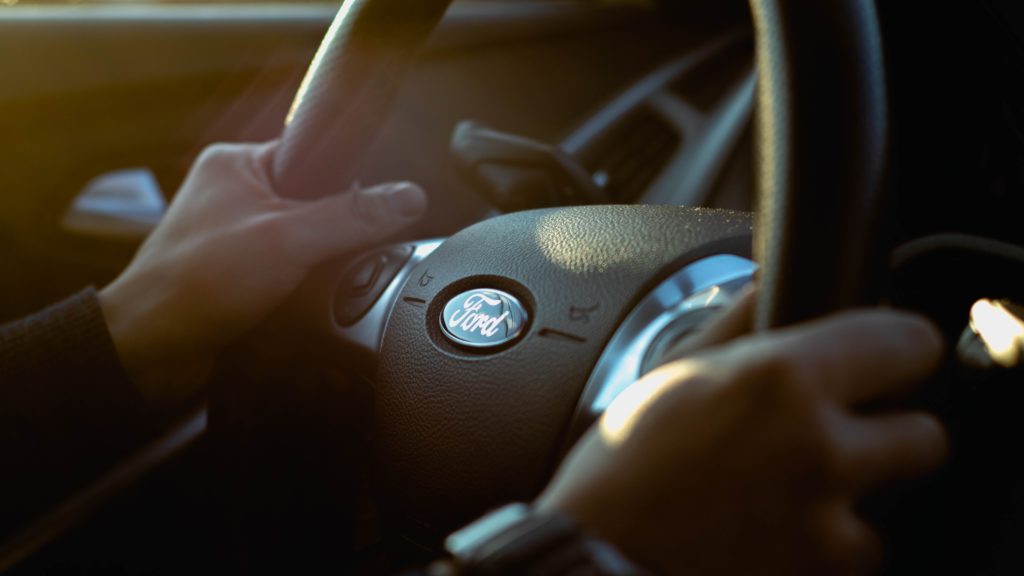 Ford cars are not notoriously known for being easy to steal. The Ford F series pickup is one of the most stolen older cars, but there are other manufacturer's cars that feature on the list more frequently. The Ford Fiesta and the Ford Transit van are the most stolen vehicles in Britain, however. 
With all of this in mind, what about the least stolen cars in the US – which appear to be the most safe?
Tesla Model S – the owner is able to monitor the location of the car through a smartphone, so this is likely why this one is barely targeted. If a thief hacks the system, a signal is sent to Tesla. There are few Tesla cars on the road, too, so escaping could be a problem.
Model T Ford – selling this car is extremely difficult, so thieves avoid it. 
Jaguar XF – if your Jaguar XF disappears, you only need to call the In-Control center, then record a statement with the police and wait.
Nissan Leaf (2017) – the lack of transmission is really important and always a hard nut to crack for the thieves. The GPS tracking system is also very responsive when tracking down the whereabouts of the car. 
Stanced Miata – this is a pretty ugly car, so it's not difficult to see why it may not get stolen. Thieves wouldn't make nearly enough profit on it, either. 
The US police car – does this need an explanation? We're not in Grand Theft Auto. 
Audi A4 – the modern anti theft devices stop this car from being stolen. Thieves could tow it, but they would attract a lot of attention. 
Reliant Robin – this is one of the ugliest cars in the world – fact, not opinion. It's also super easy to flip. 
Volkswagen Tiguan (2017) – this car won awards for being extremely secure. The alarm system is amazing and the owner is able to access the vehicle using an app, so it's easy to trace. 
Hyundai Tucson (2017) – the anti theft system is something to shout about on this one. The system is almost impossible to disable. 
Toyota Prius – this is a popular car in the USA, but one of the least stolen. It's just not an appealing car for criminals. 
Shelby Daytona Coupe (1965) – a classic car that there are only 6 of. Each one is registered, so you'd be stupid to steal it. 
The Tesla Roadster – this car is floating in space more than 140 million miles away. To steal it, you'd need to be on your way to Mars. 
Lexus HS 250 H – it would take hours to steal this car. Even owners struggle to do anything when they misplace their car keys. No average thief could easily steal this car. 
Summary
Now you have a good idea of which cars are hard to steal and which are fairly easy. This may affect your buying decision a little. Ask yourself a few questions – where will your car be parked overnight? Are you using your car for business or pleasure? Are you willing to take safety precautions to keep the car as safe as possible? Make sure you consider these things carefully before buying!